René Tremblay
Chairman of the Board of Trustees
René Tremblay's real estate industry career spans more than 35 years, during which time he has worked for a number of multinationals that own and operate properties in the shopping centre, office and industrial sectors.
From 2010 to 2017, he was the president of Taubman Asia, a subsidiary of U.S. shopping centre group Taubman Centers. As such, he drove the group's Asian expansion, opening properties in China, South Korea and Macau, and securing multiple management mandates. Prior to this, he served as president of the Real Estate group of the Caisse de dépôt et placement du Québec and as president and CEO of Ivanhoé Cambridge for 14 years. Under his leadership, Ivanhoé Cambridge grew at a remarkable pace, both in Canada and around the world. He previously held management-level positions at SITQ, a real estate company specializing in office properties, Westcliff Group and Campeau Corporation.
Mr. Tremblay has always been very active in the commercial real estate community. He is a past worldwide chair of the International Council of Shopping Centers (2007–2008) and was the first non-native English speaker to take on the role. His wide-ranging board experience includes a stint as chair of the Caisse's Real Estate group. He and his wife are also two of the co-founders of Fondation Formons une famille, a non-profit organization that assists in finding adoptive families for children around the world, particularly those with special needs.
Mr. Tremblay holds a bachelor's degree in business administration. In 2008, he received the Prix Hermès from Université Laval for his outstanding professional achievements.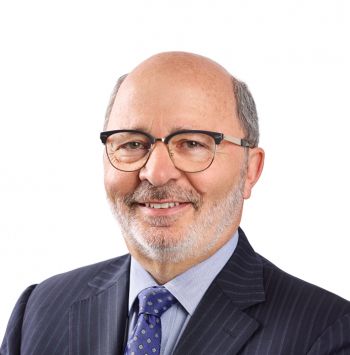 Trustees
Back to the list