Mr. Campbell has held numerous board, senior leadership and advisory positions with several large real estate organizations, including KingSett, 20 Vic, SITQ, Bentall, Revenue Properties, Oxford, Campeau Corporation, Trilea and Bramalea. From 2013 to this day, Mr. Campbell has been a member of the Real Estate Board of MaRS Discovery District, and is a Board Member of TWC Enterprises Limited (Clublink).

With leading real estate experience in Canada and abroad in the office and retail segments, Mr. Campbell's track record includes a number of successful ventures and major development projects in Europe, the U.S. and Canada. He has also played a key role in diversifying various portfolios in targeted urban centres. In 2012, Mr. Campbell was awarded the NAIOP Lifetime Achievement Award for his contributions to the real estate
industry.

Areas of expertise: Real estate, investment, strategy, executive leadership, human resources, board and governance, and corporate responsibility/sustainability.

Board member of other reporting issuers: TWC Enterprises Limited (Clublink)

Member of the following Committees: Investment Committee and Human Resources Committee (Chair).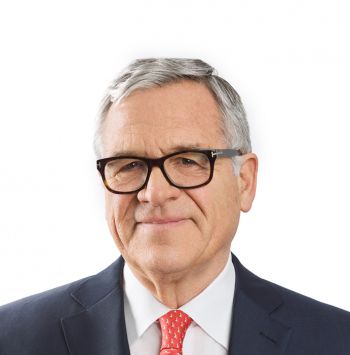 Trustees
Back to the list