Paul Campbell
Chair of the Human Resources Committee
For over 45 years, Paul Campbell has held numerous senior leadership positions with several large and complex real estate organizations, including KingSett, SITQ (Caisse de dépôt et placement du Québec), 20 Vic, Bentall, Revenue Properties, MaRs, Oxford, Campeau Corporation, and Bramalea.
Backed by leading real estate experience in Canada and abroad in the office and retail segments, Mr. Campbell's track record includes a number of successful ventures and major development projects in Europe, the U.S. and Canada. He has also played a key role in diversifying various portfolios in targeted urban centres.
Mr. Campbell has a long history of involvement with the real estate community and was awarded the NAIOP Lifetime Achievement Award in 2012 for his outstanding contributions to the industry. He is a graduate of the Directors College of McMaster University and has served on the Board of Directors of the following public companies including the Boards of the Quartier International de Montreal, the Diabetic Childrens Foundation of Montreal, Clublink Corp (TWC Enterprises), Pan Pacific Retail Properties (USA), Revenue Properties Ltd, White Rose Nurseries Ltd and Campeau Corporation.
Paul currently serves on the MaRs Real Estate Committee, and is a Director of Clublink Corporation. In addition to his new role as CEO of Versacold Logistics, Paul is also the Project Lead for KingSett Capital on the Royal York Hotel.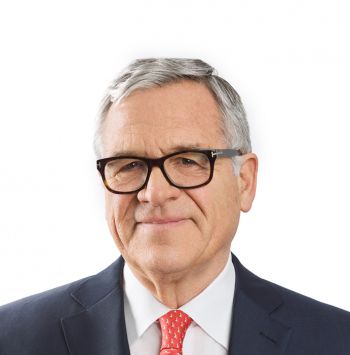 Trustees
Back to the list