Christine Beaubien
Corporate Director
Christine Beaubien is a corporate director and strategic advisor to corporate executives. She has over 35 years of experience as an executive and manager in the areas of investment, governance, information technology, finance, strategic planning and international affairs. Ms. Beaubien is also a private investor who invests in innovative companies with high potential.
Ms. Beaubien has held senior positions in a variety of organizations, including the Société Générale de Financement du Québec (SGF), Bombardier Capital, Export Development Canada (EDC), Québec's Department of International Affairs, Desjardins, and BNP Paribas Bank in Paris. As its President, she managed the operations of Versus, an information technology company that has been recognized as one of the fastest growing companies in Canada.
Ms. Beaubien served on the board of Héma-Québec from 2011 to 2018 and is currently serving on the board of Oxfam Québec. Ms. Beaubien is also a board member of Fonds de solidarité FTQ since 2013.
Ms. Beaubien holds a Bachelor's degree in Computer Science from Université de Sherbrooke, a Master's degree in Business Administration (MBA) from the École des Hautes Études Commerciales (HEC) and the ICD.D designation of the Institute of Corporate Directors.
Ms. Beaubien is recognized for her leadership, commitment, strategic vision, ability to innovate and mobilize. In 2017, Ms. Beaubien was named a Distinguished Alumnus, an honour granted by HEC Montréal. She was recognized for her accomplished career, her integrity, her social engagement and her contribution to HEC Montreal's influence.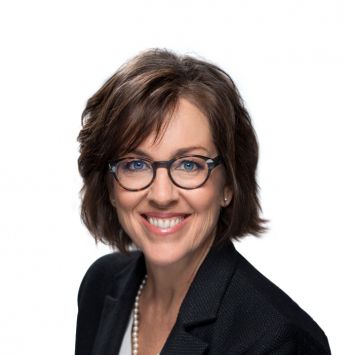 Trustees
Back to the list