Johanne M. Lépine
FPAA, IAS.A
Chair of the Nominating and Governance Committee
A respected corporate executive and board director, Johanne Lépine has been president and CEO of Aon Parizeau from 2002 to 2019.
Ms. Lépine began her career at Aon in 1978. Over the years, she has held a number of management-level positions, including regional director, Quebec. In 2011, she was appointed senior vice-president and regional director of Eastern Canada. In this capacity, she was responsible for the company's insurance brokerage and risk management operations for Ontario, Quebec and the Atlantic Provinces.
In 2015, she has also been promoted to senior vice-president and chair of the board of Aon Risk Solutions, one of Canada's leading insurance brokerage and risk management services firm.
Ms. Lépine is a fellow chartered insurance professional (FCIP), a certified insurance broker and a corporate director certified by the Institute of Corporate Directors. Current board positions include the Montreal Port Authority and the Cercle des présidents du Québec. A firm believer in the importance of giving back to society, she is involved in a variety of causes. She has been an honorary member of Women Against Multiple Sclerosis, part of the Quebec Division of the MS Society of Canada, since 2009, an honorary member of the Foundation of the Women's Centre of Montreal and president of the General Insurance Division of Centraide of Greater Montréal for many years.
Ms. Lépine has received multiple honours during the course of her career. She was named to the Top 100 of Canada's Most Powerful Women in 2014. She won the CIP Society's National Leadership Award in the Established Leader category in 2014, the Women of Distinction Award in the Business and Entrepreneurship category from the Women's Y Foundation in 2011, and the Inspiration Award from the Association of Quebec Women in Finance in 2010.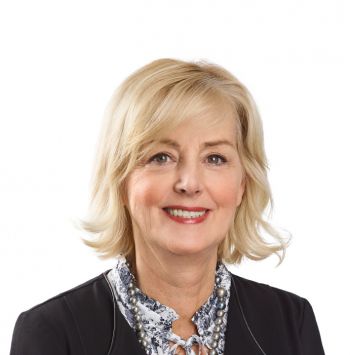 Trustees
Back to the list