Michel Théroux
FCPA, FCA
Chair of the Audit Committee
Michel Théroux has spent more than 25 years working in the real estate and taxation sectors. Between 1988 and 2012, he was president of Jas. A. Ogilvy, transforming the company's retail store into a world-class shopping destination. From 1988 to 1997, he also served as president of Equidev, the owner and operator of a portfolio of office properties in Montreal. Prior to this, he was a director and later partner in the taxation department of Samson Bélair/Deloitte & Touche. During this time, he lectured in taxation at HEC Montréal and in accounting at Polytechnique Montréal.
Since 1984, he has been actively involved in the Ordre des comptables agréés du Québec, of which he served as the chair from 2005 to 2007. He is also a past director of the Canadian Institute of Chartered Accountants (CICA) and Chartered Professional Accountants of Canada (CPA Canada). He is currently a member of the boards of the Optimum Group and Optimum Foncier, as well as the chair of the audit committee. In 2011, he received a Mérite award from the Conseil interprofessionnel du Québec in recognition of his contributions to the accounting profession.
Among Mr. Théroux's many community endeavours are appointments as a member and treasurer of the campaign cabinet of the Fondation Yvon Deschamps Centre-Sud and chair of the board of directors of CPA Without Borders. He is also a past member of the investment committee of St. John Ambulance Canada, for which he received the Priory Vote of Thanks from the Most Venerable Order of the Hospital of Saint John of Jerusalem in 2001.
Mr. Théroux holds a degree in commerce and accounting from HEC Montréal. He is an FCPA and FCA.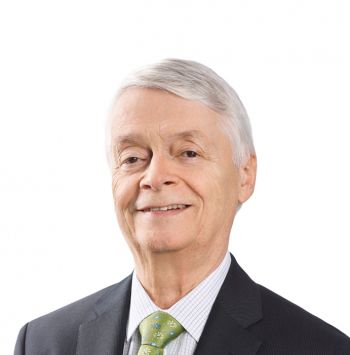 Trustees
Back to the list