Social responsibility
About
Volunteering program in 2017
Rate of employee engagement

69%

Hours invested in the community

7 640
Guided by the human values that have been at the core of our organization since day one and our deep-seated commitment to building better communities, we are passionate about doing our part to improve our collective future.
Under our volunteering program, the aim of which is to encourage employees to give back to the communities where they live and work, a total of 14,961 hours has been invested in local charities since 2016.
With the support of our people throughout the organization, we are proud to contribute to no fewer than 104 initiatives that are making a difference in multiple spheres.
Effective philanthropy requires a lot of time and creativity – the same kind of focus and skills that building a business requires.
Bill Gates

Founder, Microsoft Corporation

Spin-O-Cage Event – Place de la Cité
Since 2008, our employees and managers have voluntarily contributed to Centraide/United Way – and every year we as a company proudly match these amounts. The combined total to date comes to $1,874,028. In 2017 alone, we raised $383,700 for this very worthy cause, thanks to the partici- pation of 448 employees, or 71% of our organization.
In 2017, 18 of our shopping centres in Quebec took part in our signature event, Cominar's Forest of Stars, benefiting Opération Enfant Soleil. The $161,000 raised handily surpassed the initial target of $150,000. The success of this initiative is attributable to the generosity of our partners and the hard work of our volunteers, employees and retailers in the nine regions covered by the event.
Our corporate social responsibility priorities have also been reflected in the revitalization project at the Alexis Nihon shopping centre. Working closely with the Centre for Spin-O-Cage Event – Place de la Cité Interdisciplinary Research in Rehabilitation of Greater Montreal (CRIR), we adapted the renovations to provide a safe environment for people with mobility and visual impairments. Alexis Nihon is actually the first building in North America to introduce these features. In recognition of its efforts, the property received a Maple Leaf Silver Award in 2015 from the ICSC Canadian Shopping Centre Awards in the Renovations/Expansions category.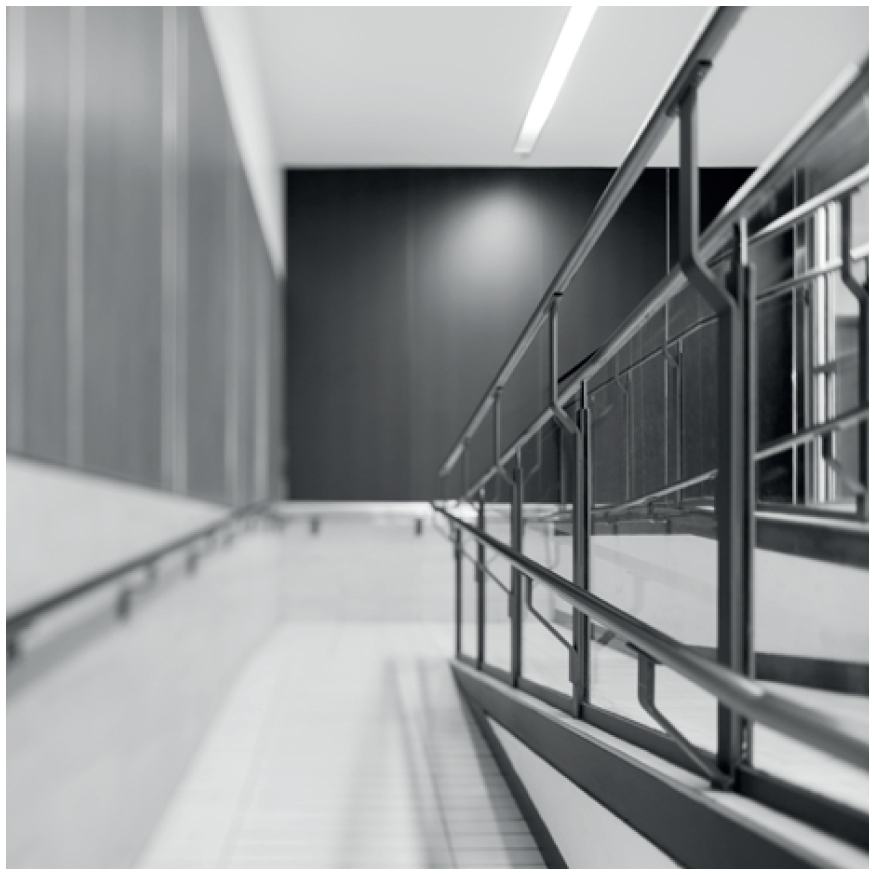 Accessibility RampCRIR Project – Alexis Nihon
The dedication of each and every individual involved in these activities helps us enhance the quality of life of thousands of people and reinforce Cominar's reputation as an industry leader committed to striking a balance between empathy, humanity and business acumen.