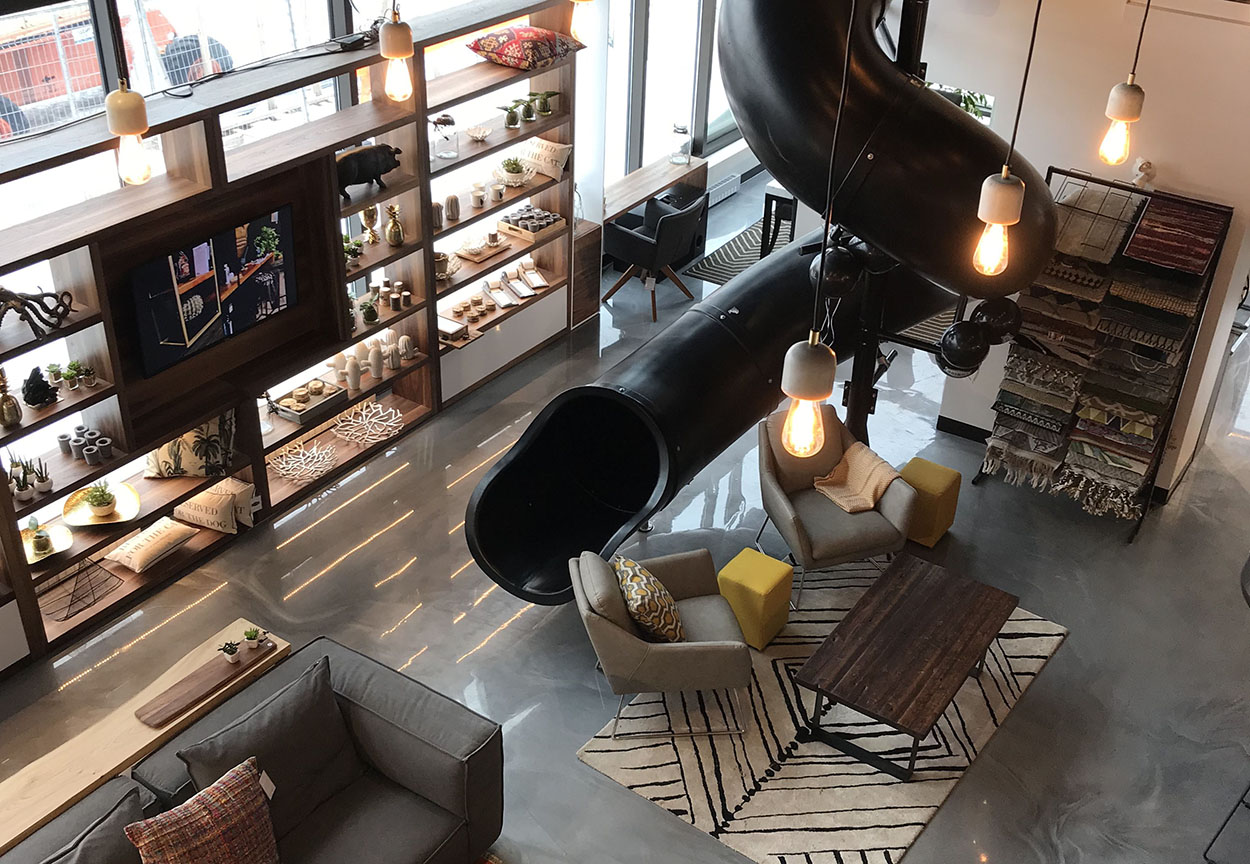 The furniture and decoration store L'USINE officially opened on January 23 at Place de la Cité, in Flash bistro's former premises.
Keeping with the company's concept, the boutique presents a unique and wild design with a store on two floors connected by a huge slide. The large bar found in the former Flash bistro was also preserved to add a touch of warmth to the decor.
This is a second branch location for the Quebec-based company, which specializes in manufacturing custom furniture.
More about L'USINE (in French only)