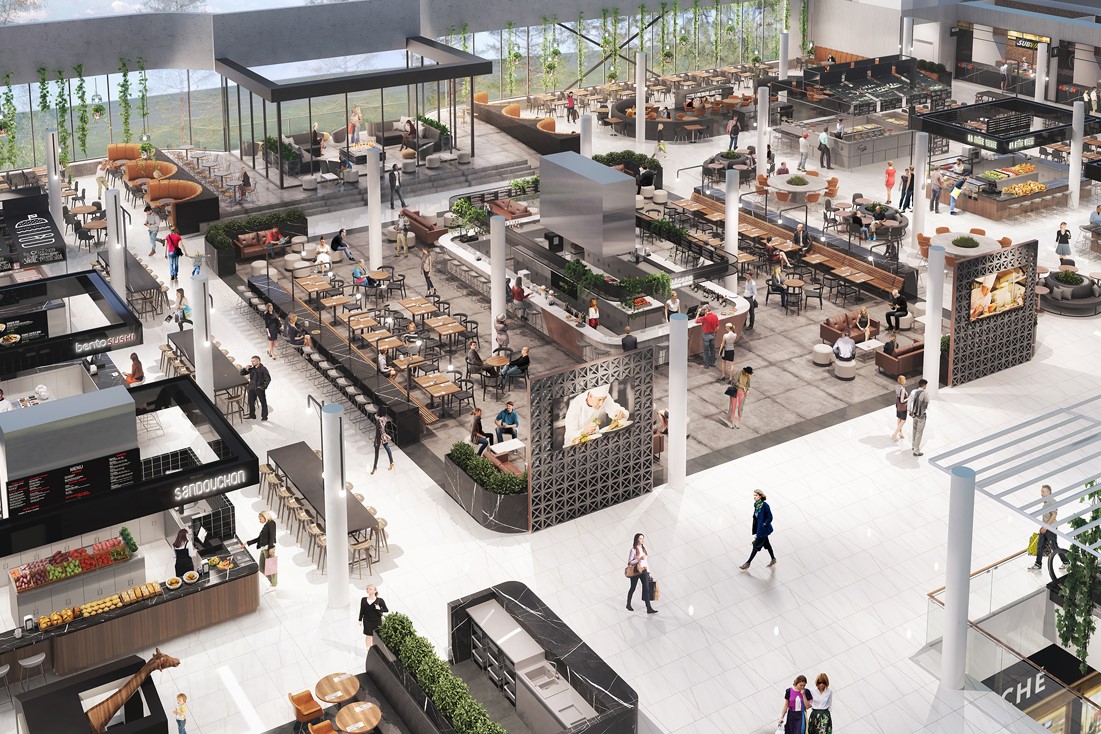 Cominar is proud to announce an investment of over 10 million dollars to revitalize Rockland Centre's food court, which will welcome a unique concept inspired by the latest trends in design and food service starting next fall.
The new food court will host culinary demonstrations where professional chefs will present unique gastronomic events. A wide selection of food trucks will set up for periods of three months, whereas a central bar will offer a fresh visual and tasting experience.
For more information, click here.