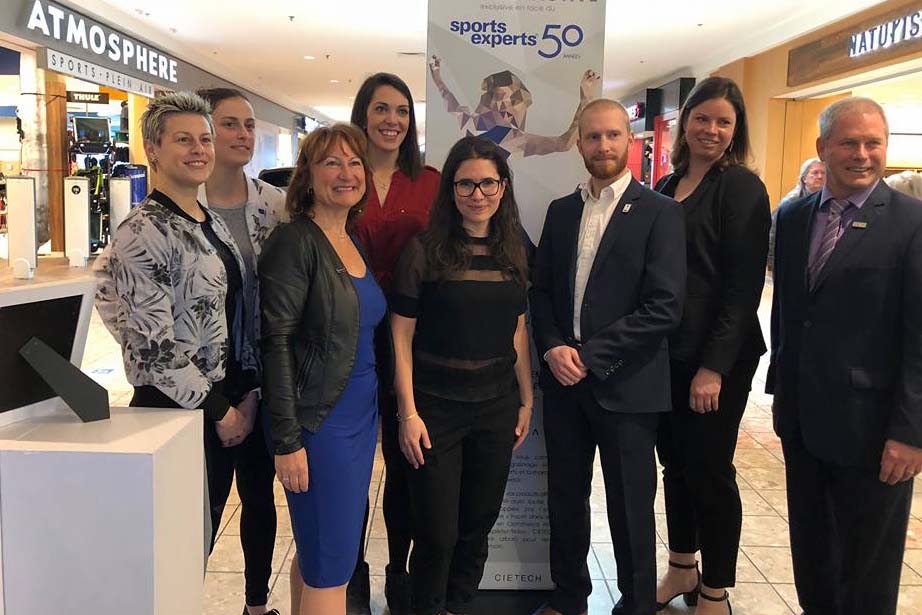 From April 6 to April 29, Galeries Rive Nord, a CIETECH Smart Retail and Experiential Technologies Innovation Hub partner, collaborated with companies Stefanka, MOOV Activewear and Sports Experts to offer clients an interactive shopping experience.
During the event, Sports Experts clients could experience a unique shopping trip thanks to a new technology that allowed them to identify the ideal sizing of certain clothes without having to try them on.
The tool will be available on MOOV Activewear's online store this summer.