Transforming and creating living environments in key locations
Tuned in to consumers who yearn for shopping centres that are more accessible, Cominar designs and operates practical and shopper-friendly centres that are constantly transformed and upgraded. Our assets are rooted in their communities and easy to get to so that everyone can spend quality time and make the most of each day.
Our portfolio is made up of shopping centres and retail strips that cater to market and customer needs.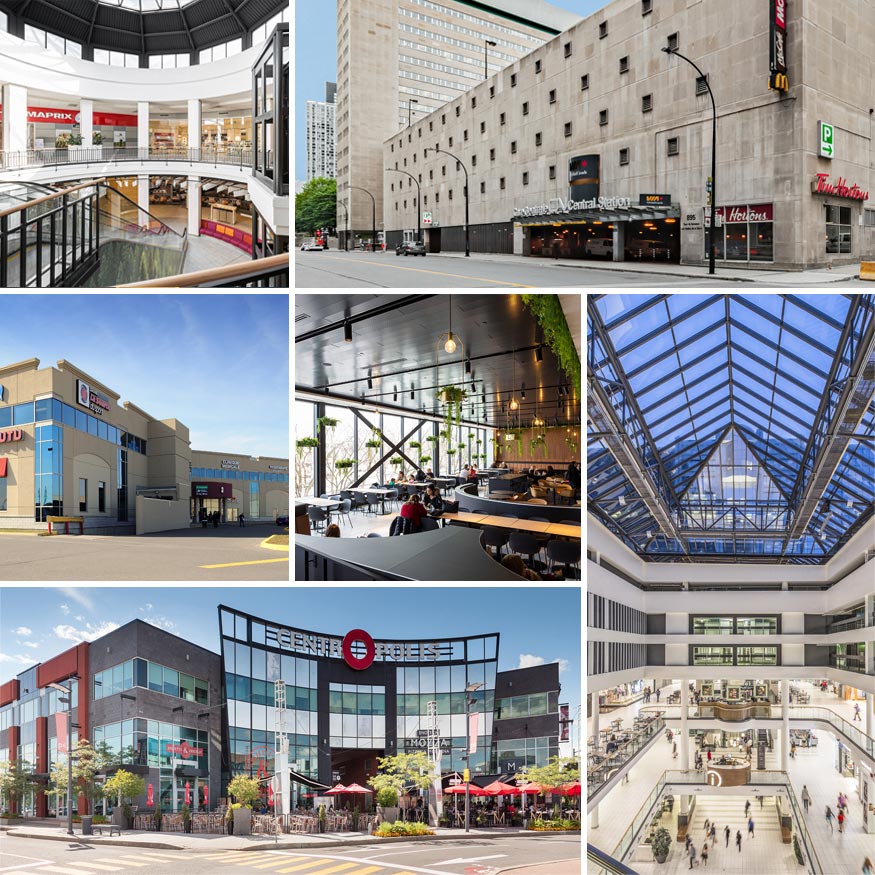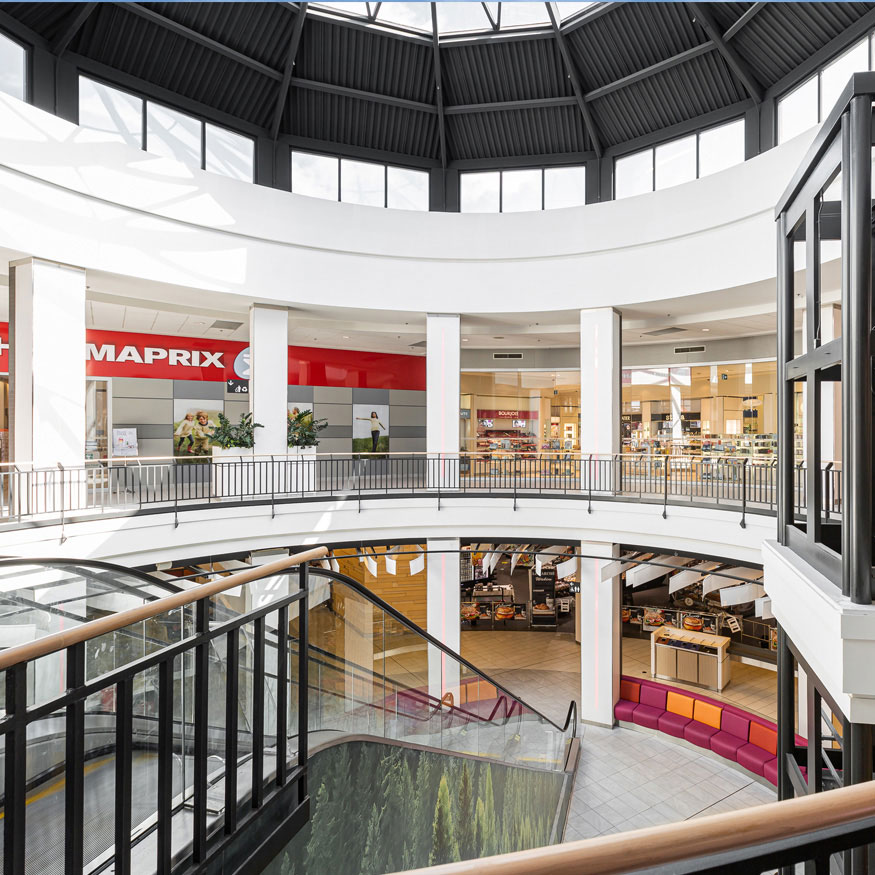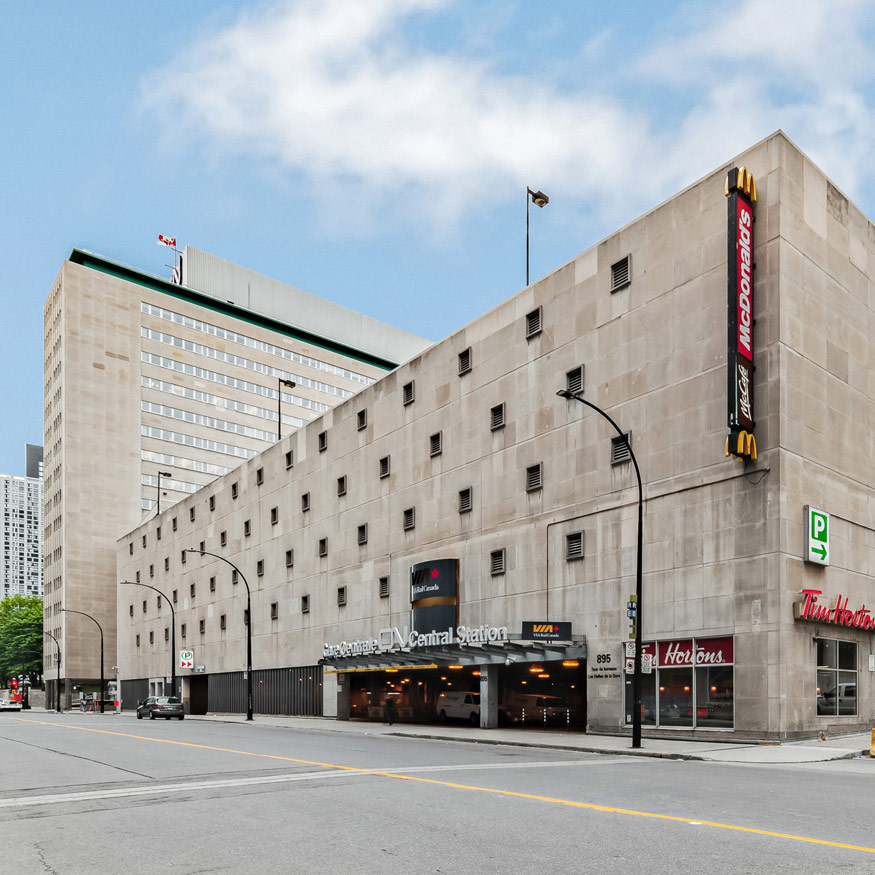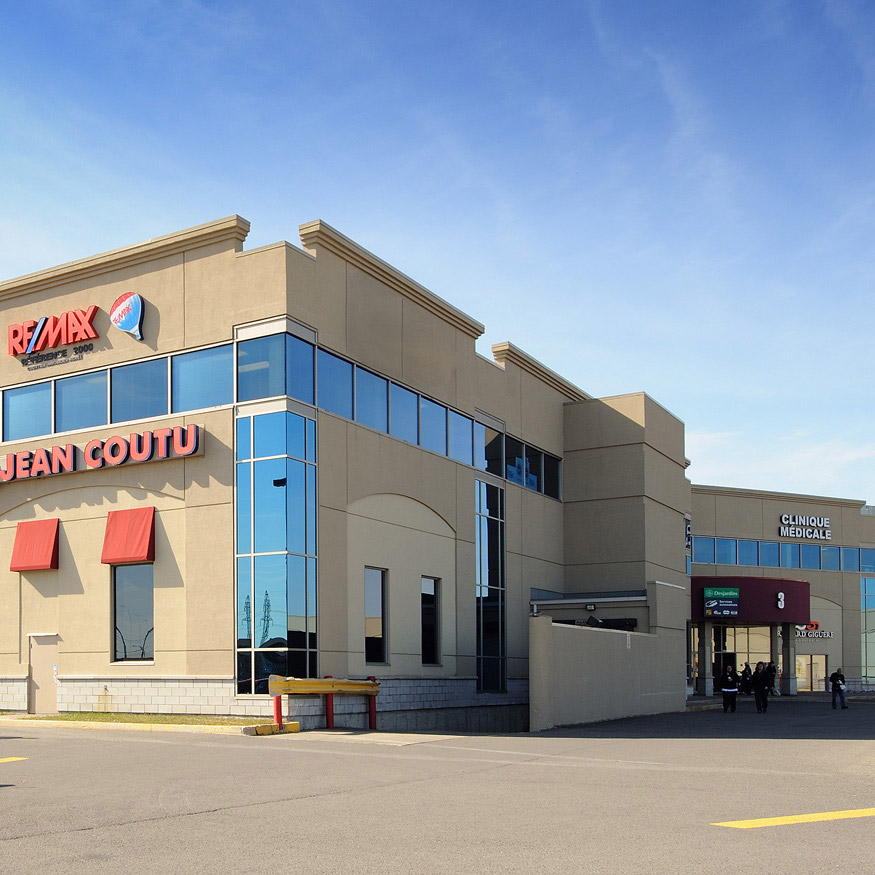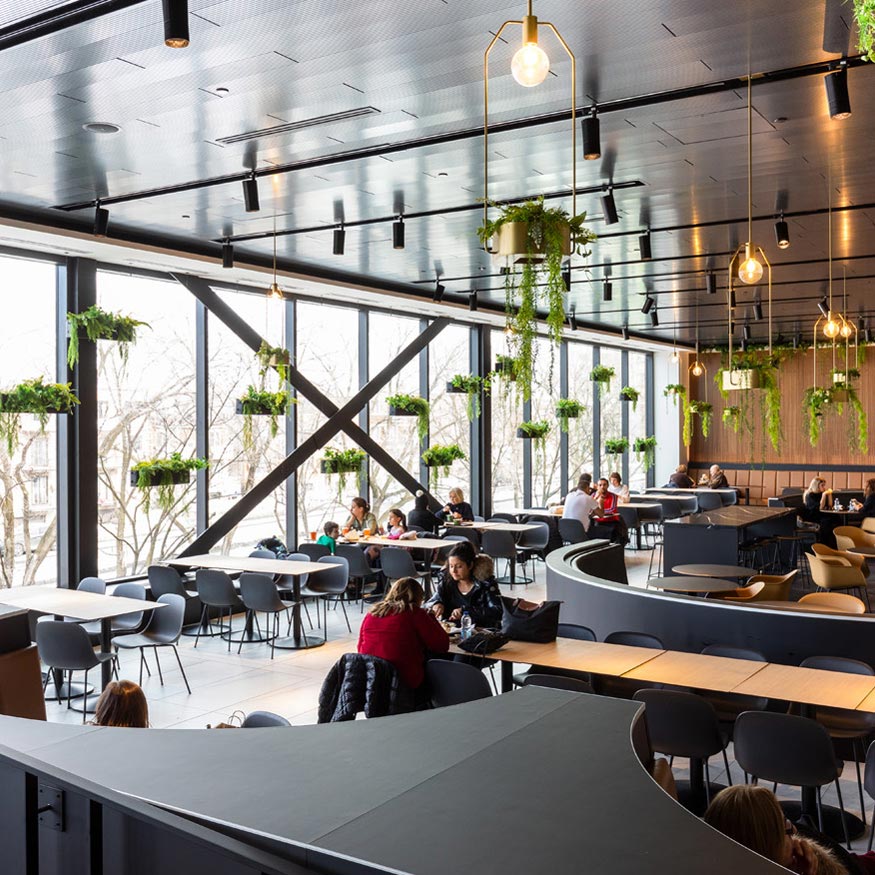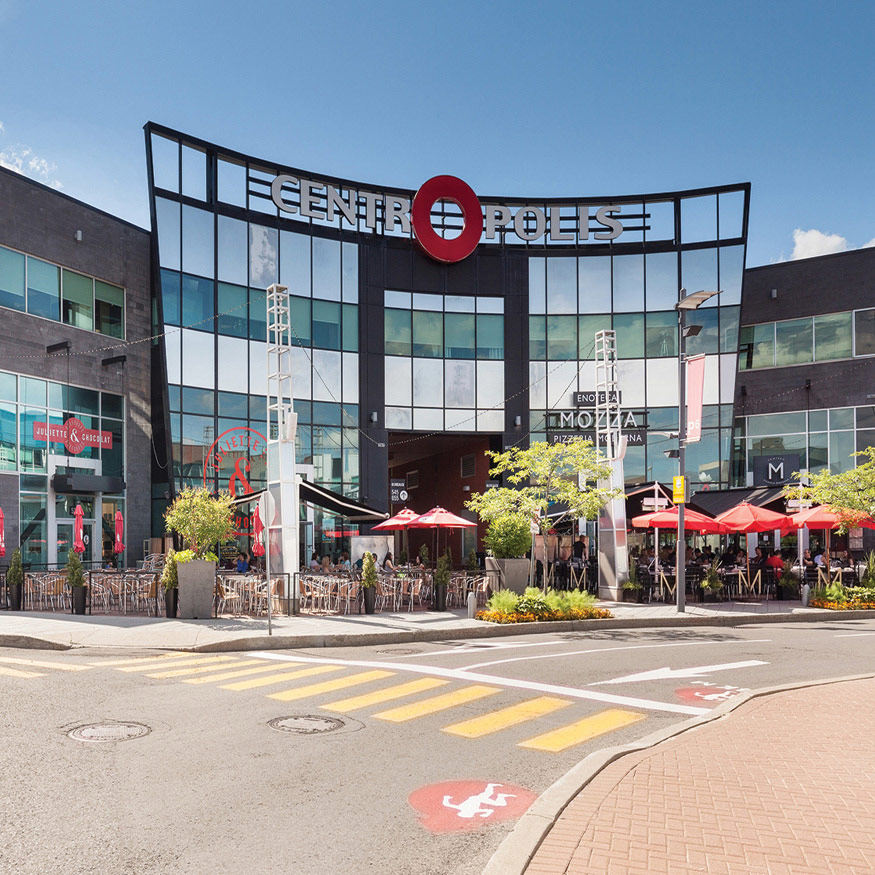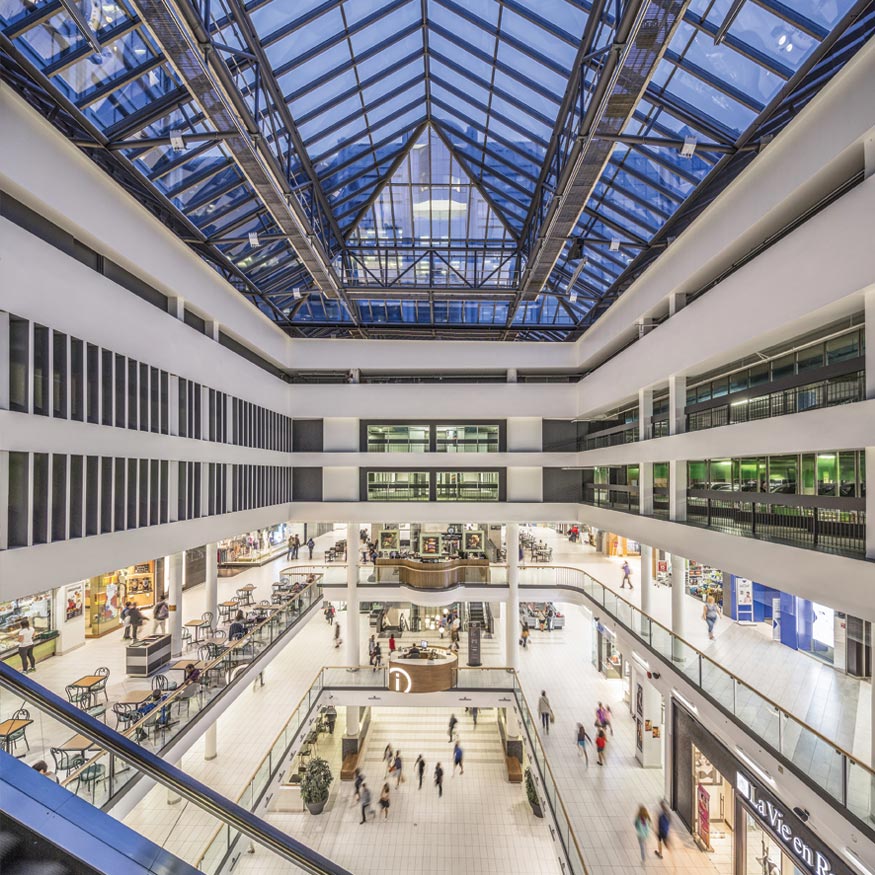 Total number of properties

28

Total leasable space (ft²)

6M
Our shopping centres
Be sure to visit their websites for more information
Our properties
Looking for a specific property or interested in seeing what a particular area has to offer? Our easy-to-use search engine can help you find the information you need.
Address

City

Province

Leasable space

1500 Atwater Avenue

, Montreal, Quebec

Montreal

Quebec

998,531 ft²

1600 le Corbusier Boulevard

, Laval, Quebec

Laval

Quebec

713,265 ft²

1799 Pierre-Péladeau Avenue

, Laval, Quebec

Laval

Quebec

782,000 ft²

895 de La Gauchetière Street West

, Montreal, Quebec

Montreal

Quebec

715,356 ft²

100 Brien boulevard

, Repentigny, Quebec

Repentigny

Quebec

568,292 ft²

320 St-Joseph Boulevard

, Gatineau, Quebec

Gatineau

Quebec

303,500 ft²

245 Soumande Street

, Quebec, Quebec

Quebec

Quebec

95,000 ft²

3333 du Carrefour Street

, Quebec, Quebec

Quebec

Quebec

600,000 ft²

2151-2153 Lapinière Boulevard

, Brossard, Quebec

Brossard

Quebec

735,000 ft²

600-1350 le Corbusier Boulevard

, Laval, Quebec

Laval

Quebec

265,000 ft²

2305 Rockland Road

, Mont-Royal, Quebec

Mont-Royal

Quebec

647,000 ft²

700 de la Chaudière Boulevard

, Quebec, Quebec

Quebec

Quebec

100,000 ft²

3323 du Carrefour Street

, Quebec, Quebec

Quebec

Quebec

4,054 ft²

3345 du Carrefour Street

, Quebec, Quebec

Quebec

Quebec

24,781 ft²

550 du Marais Street

, Quebec, Quebec

Quebec

Quebec

16,649 ft²

3321 du Carrefour Street

, Quebec, Quebec

Quebec

Quebec

5,269 ft²

3315-3317 du Carrefour Street

, Quebec, Quebec

Quebec

Quebec

16,794 ft²

1165 du Tremblay Road

, Longueuil, Quebec

Longueuil

Quebec

2,976 ft²

1175 du Tremblay Road

, Longueuil, Quebec

Longueuil

Quebec

5,060 ft²

2401 Roland-Therrien Boulevard

, Longueuil, Quebec

Longueuil

Quebec

16,839 ft²

155 25th Avenue

, Saint-Eustache, Quebec

Saint-Eustache

Quebec

7,433 ft²

520-572 Centropolis Promenade

, Laval, Quebec

Laval

Quebec

13,522 ft²

175-245 Centropolis Promenade

, Laval, Quebec

Laval

Quebec

40,019 ft²

580-590 Centropolis Promenade

, Laval, Quebec

Laval

Quebec

33,047 ft²

1730-1799 Pierre-Péladeau Avenue

, Laval, Quebec

Laval

Quebec

60,252 ft²

450-510 Centropolis Promenade

, Laval, Quebec

Laval

Quebec

19,223 ft²

100-140 Centropolis Promenade

, Laval, Quebec

Laval

Quebec

15,272 ft²

200-250 Centropolis Promenade

, Laval, Quebec

Laval

Quebec

19,434 ft²

1820-1880 Pierre-Péladeau Avenue

, Laval, Quebec

Laval

Quebec

17,918 ft²

150-190 Centropolis Promenade

, Laval, Quebec

Laval

Quebec

16,808 ft²

105-165 Centropolis Promenade

, Laval, Quebec

Laval

Quebec

18,820 ft²

485-575 Centropolis Promenade

, Laval, Quebec

Laval

Quebec

23,400 ft²

2800 Cosmodôme Avenue

, Laval, Quebec

Laval

Quebec

99,740 ft²

2888 Cosmodôme Avenue

, Laval, Quebec

Laval

Quebec

73,018 ft²

1020-1050 le Corbusier Boulevard

, Laval, Quebec

Laval

Quebec

9,846 ft²

1000, des Basses-Terres Street

, Quebec, Quebec

Quebec

Quebec

N/A

1090-1130 le Corbusier Boulevard

, Laval, Quebec

Laval

Quebec

11,560 ft²

1160-1170 le Corbusier Boulevard

, Laval, Quebec

Laval

Quebec

11,596 ft²

1310 le Corbusier Boulevard

, Laval, Quebec

Laval

Quebec

30,838 ft²

1340-1350 le Corbusier Boulevard

, Laval, Quebec

Laval

Quebec

8,143 ft²

2001 Victoria Avenue

, Saint-Lambert, Quebec

Saint-Lambert

Quebec

43,416 ft²

2054 Curé-Labelle Boulevard

, Saint-Jérôme, Quebec

Saint-Jérôme

Quebec

4,100 ft²

2110 King Street East

, Sherbrooke, Quebec

Sherbrooke

Quebec

1,350 ft²

2140 King Street East

, Sherbrooke, Quebec

Sherbrooke

Quebec

29,785 ft²

216-220 Montée des Pionniers

, Terrebonne, Quebec

Terrebonne

Quebec

13,102 ft²

2160 Cyrille-Duquet Street

, Quebec, Quebec

Quebec

Quebec

N/A

250-302 Montée des Pionniers

, Terrebonne, Quebec

Terrebonne

Quebec

77,139 ft²

2900-2940 Pierre-Péladeau Avenue

, Laval, Quebec

Laval

Quebec

N/A

310-322 Montée des Pionniers

, Terrebonne, Quebec

Terrebonne

Quebec

18,503 ft²

330-334 Montée des Pionniers

, Terrebonne, Quebec

Terrebonne

Quebec

6,150 ft²

3319 du Carrefour Street

, Quebec, Quebec

Quebec

Quebec

3,090 ft²

3390 Blaise Pascal Avenue

, Quebec, Quebec

Quebec

Quebec

N/A

350 St-Joseph Boulevard

, Gatineau, Quebec

Gatineau

Quebec

7,850 ft²

378-380 Harwood Boulevard

, Vaudreuil-Dorion, Quebec

Vaudreuil-Dorion

Quebec

14,165 ft²

400 Montée des Pionniers

, Terrebonne, Quebec

Terrebonne

Quebec

5,839 ft²

4000 de Maisonneuve Boulevard West

, Westmount, Quebec

Westmount

Quebec

N/A

425-443 Adolphe-Chapleau boulevard

, Bois-des-Filion, Quebec

Bois-des-Filion

Quebec

39,583 ft²

546 Sir-Wilfrid-Laurier Boulevard

, Beloeil, Quebec

Beloeil

Quebec

3,513 ft²

560 Sir-Wilfrid-Laurier Boulevard

, Beloeil, Quebec

Beloeil

Quebec

7,683 ft²

595-655 Centropolis Promenade

, Laval, Quebec

Laval

Quebec

N/A

600-660 le Corbusier Boulevard

, Laval, Quebec

Laval

Quebec

58,618 ft²

690 le Corbusier Boulevard

, Laval, Quebec

Laval

Quebec

43,147 ft²

720 le Corbusier Boulevard

, Laval, Quebec

Laval

Quebec

8,659 ft²

760-800 le Corbusier Boulevard

, Laval, Quebec

Laval

Quebec

11,778 ft²

8 Bromont Boulevard

, Bromont, Quebec

Bromont

Quebec

4,398 ft²

830-850 le Corbusier Boulevard

, Laval, Quebec

Laval

Quebec

9,848 ft²

1090-1130 Le CorbusierBoulevard

, Laval, Quebec

Laval

Quebec

60,829 ft²

950 Jutras Boulevard East

, Victoriaville, Quebec

Victoriaville

Quebec

3,800 ft²

99 Saint-Jean-Baptiste Boulevard

, Châteauguay, Quebec

Châteauguay

Quebec

3,832 ft²

120 de l'Hôpital Boulevard

, Gatineau, Quebec

Gatineau

Quebec

66,414 ft²