A portfolio of innovative offices to provide our clients with the very best.
Highly attractive and functional offices in Montréal, Québec and Ottawa
Cominar owns and manages a portfolio of offices in prime locations across Montréal, Québec and Ottawa. These offices are regularly renovated or redesigned to meet our clients' needs.
Maximizing client satisfaction
Through regular investments, Cominar maintains a range of flexible, sustainable and energy-efficient buildings with many services to maximize occupant satisfaction.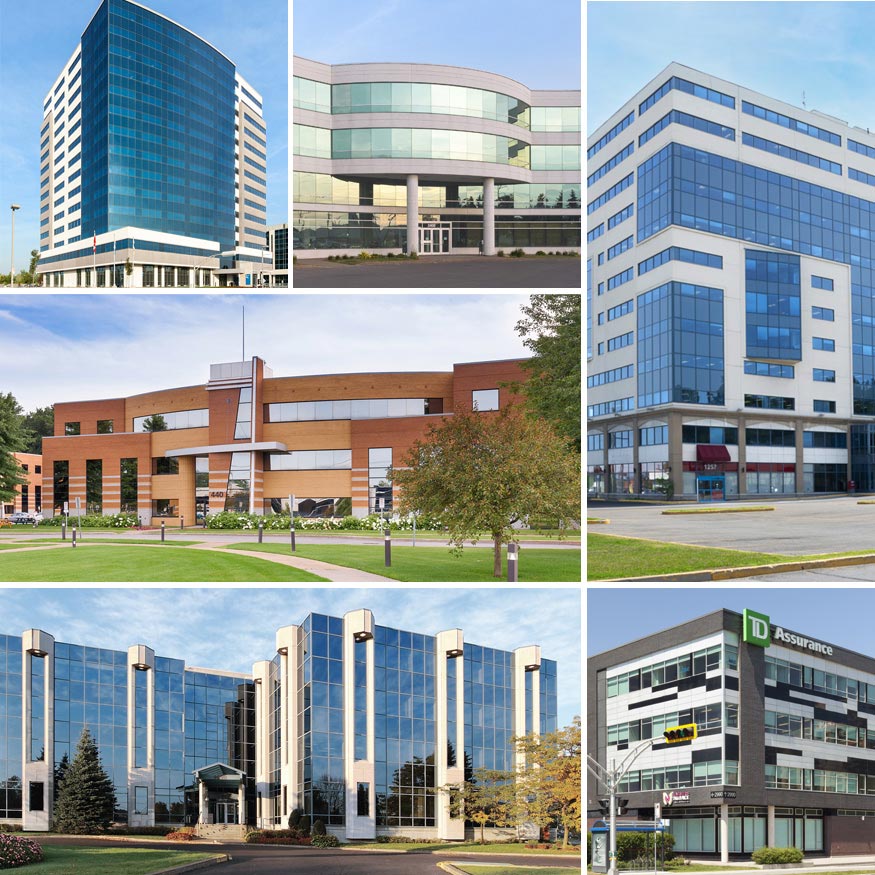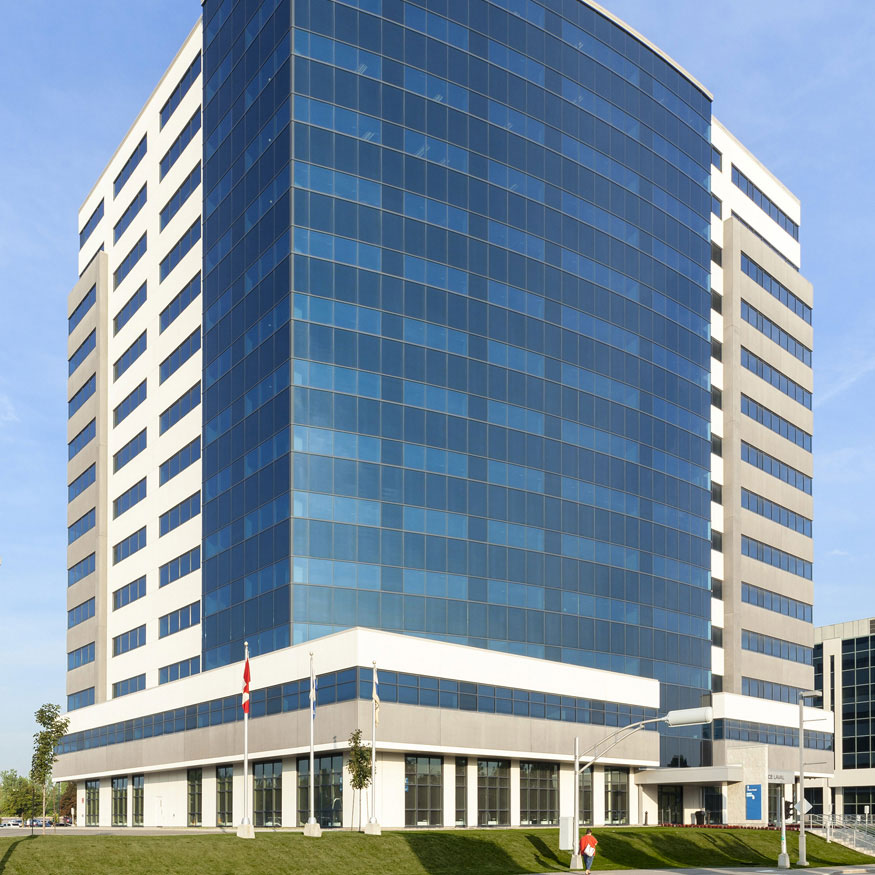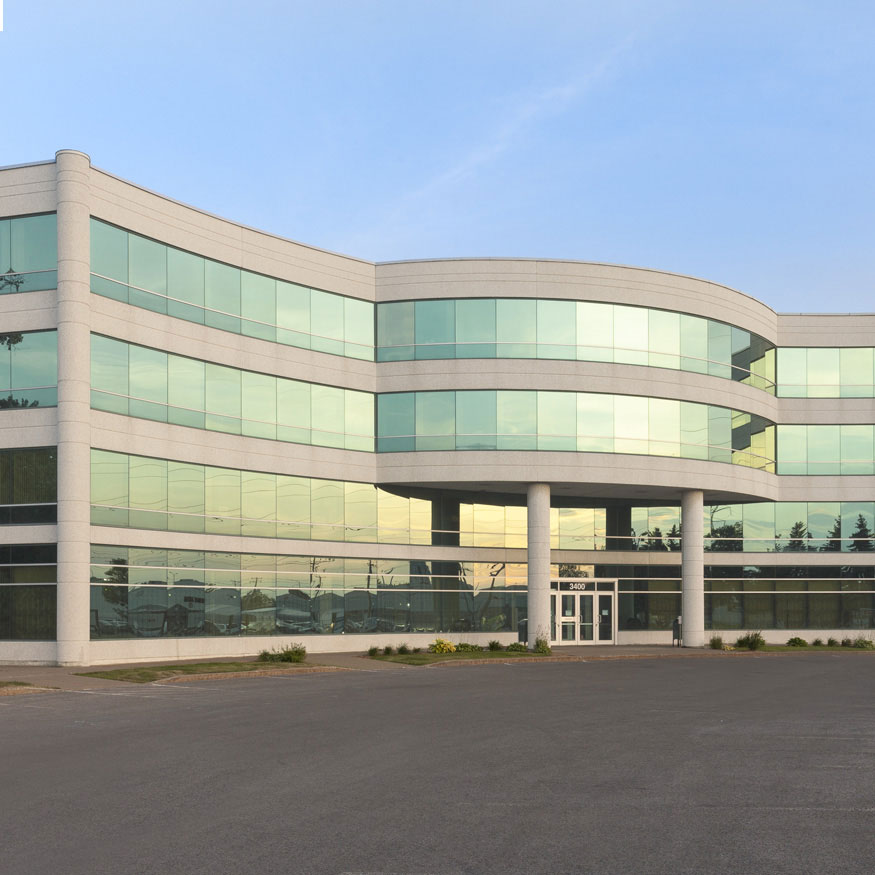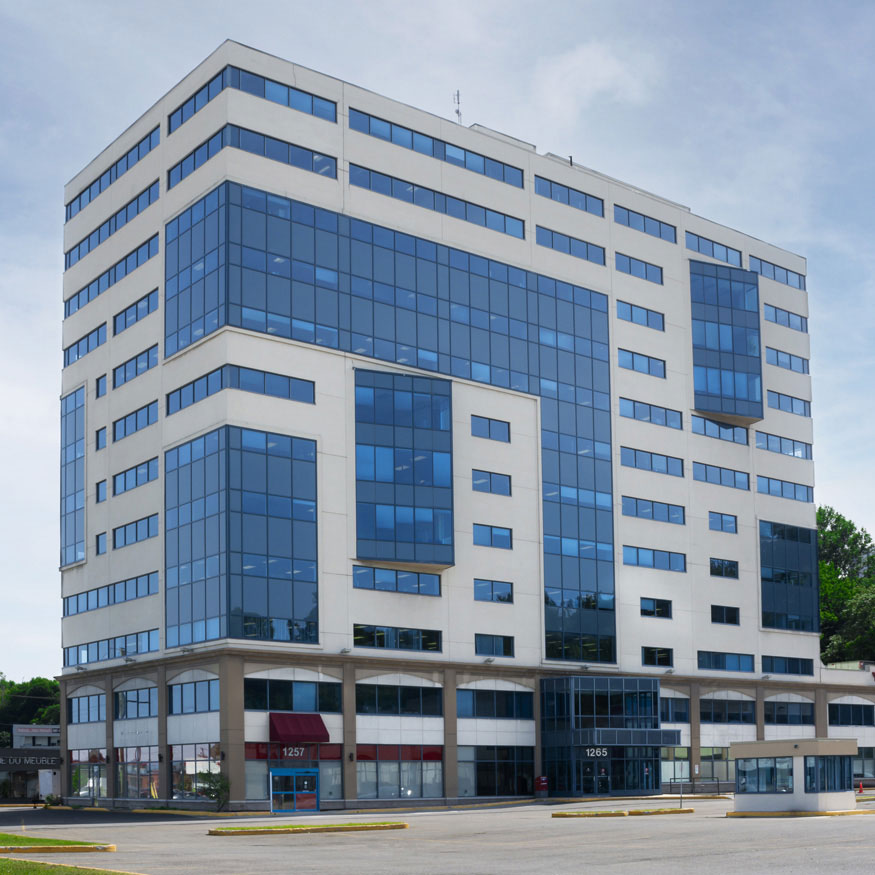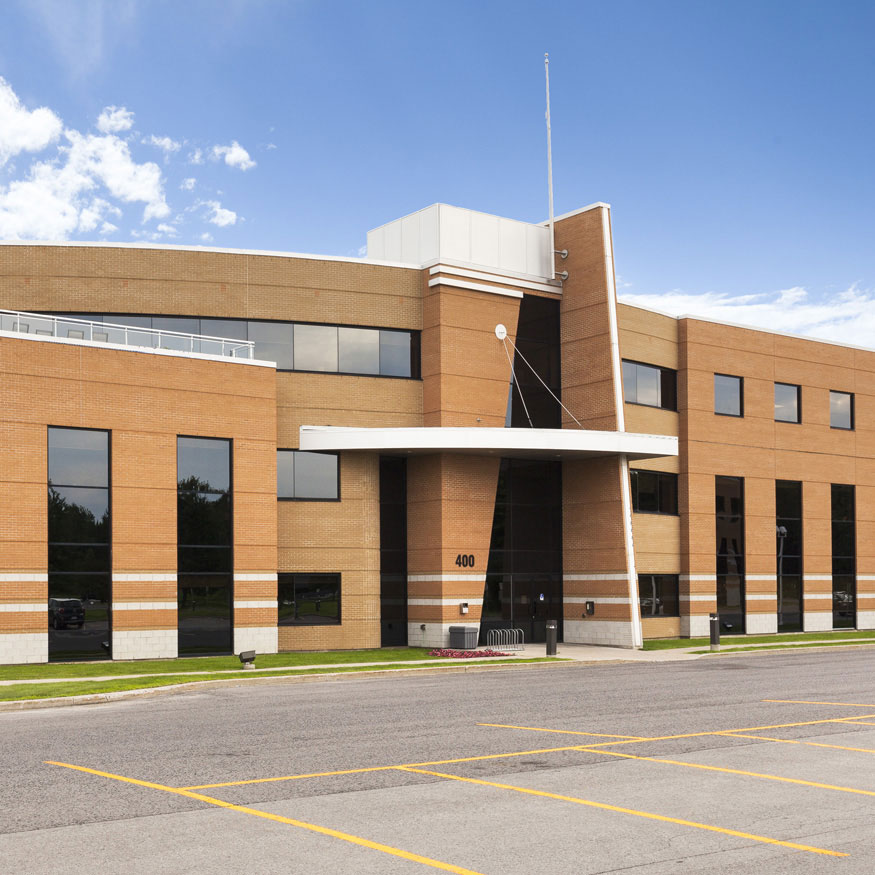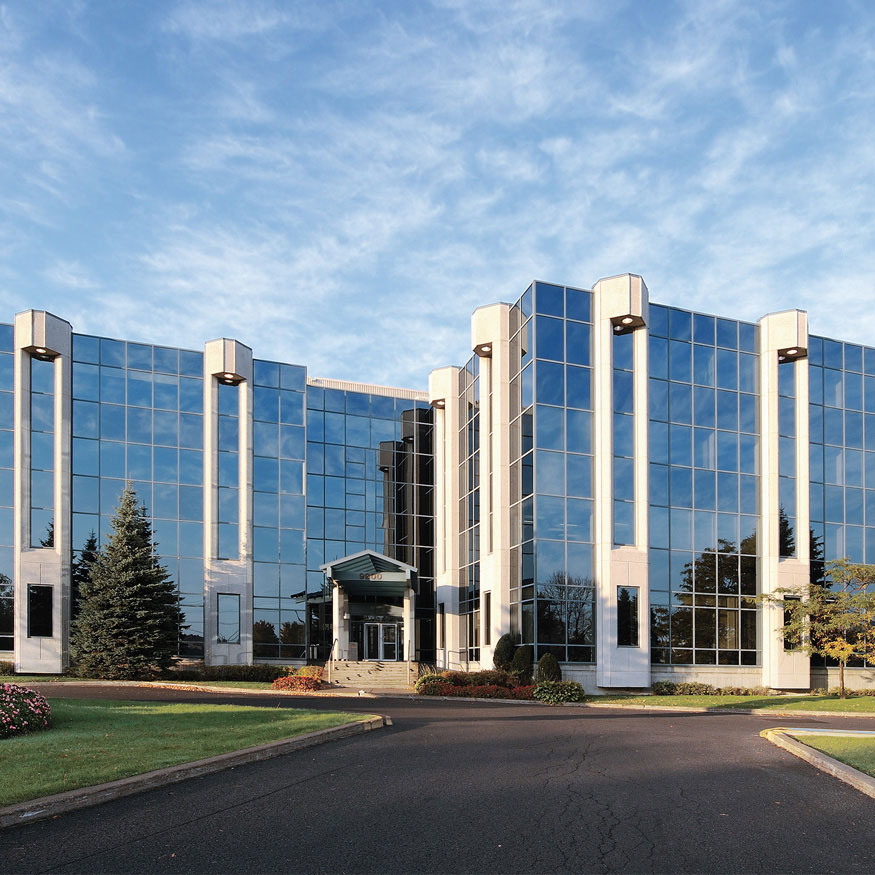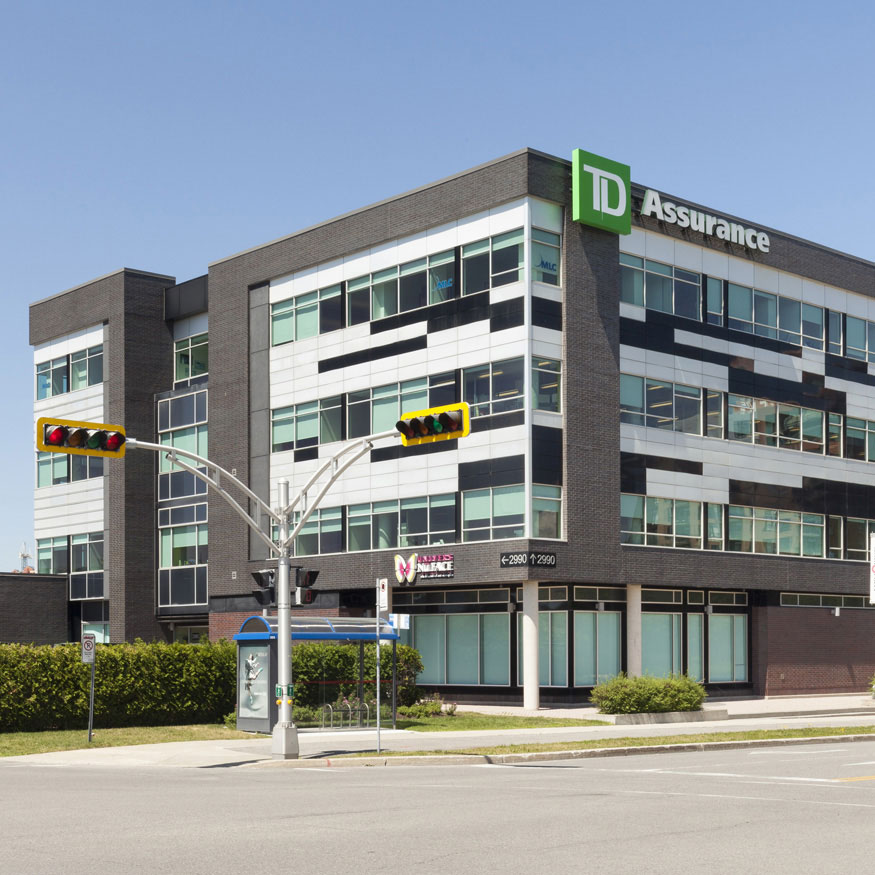 Total number of properties

46

Total leasable space (sq. ft.)

6.2M
Our properties
Looking for a specific property or interested in seeing what a particular area has to offer? Our easy-to-use search engine will help you find the information you need.
Address

City

Province

Leasable space

À louer

1 Place Laval

, Laval, Quebec

Laval

Quebec

109,000 sq. ft.

Rent
1 de la Place-du-Commerce Street

, Brossard, Quebec

Brossard

Quebec

44,000 sq. ft.

Rent
1000 Saint-Jean Boulevard

, Pointe-Claire, Quebec

Pointe-Claire

Quebec

110,000 sq. ft.

Rent
1111 Dr.-Frederik-Philips Boulevard

, Montreal, Quebec

Montreal

Quebec

102,000 sq. ft.

Rent
1255 to 1267 Charest Boulevard West

, Quebec, Quebec

Quebec

Quebec

142,000 sq. ft.

Rent
1555 Carrie-Derick Street

, Montreal, Quebec

Montreal

Quebec

82,234 sq. ft.

Rent
2 Place Laval

, Laval, Quebec

Laval

Quebec

101,930 sq. ft.

Rent
2 de la Place-du-Commerce Street

, Brossard, Quebec

Brossard

Quebec

36,035 sq. ft.

Rent
2465 Saint-Laurent Boulevard

, Ottawa, Ontario

Ottawa

Ontario

58,968 sq. ft.

Rent
2525 Daniel-Johnson Boulevard

, Laval, Quebec

Laval

Quebec

108,825 sq. ft.

Rent
255 Crémazie Boulevard East

, Montreal, Quebec

Montreal

Quebec

241,082 sq. ft.

Rent
3 de la Place-du-Commerce Street

, Brossard, Quebec

Brossard

Quebec

N/A

Rent
3 Place Laval

, Laval, Quebec

Laval

Quebec

188,077 sq. ft.

Rent
3080 Le Carrefour Boulevard

, Laval, Quebec

Laval

Quebec

89,070 sq. ft.

Rent
3090 Le Carrefour Boulevard

, Laval, Quebec

Laval

Quebec

72,003 sq. ft.

Rent
3100 Côte-Vertu Boulevard

, Montreal, Quebec

Montreal

Quebec

96,199 sq. ft.

Rent
3100 Le Carrefour Boulevard

, Laval, Quebec

Laval

Quebec

76,255 sq. ft.

Rent
3175 Quatre-bourgeois Road

, Quebec, Quebec

Quebec

Quebec

105,547 sq. ft.

Rent
3300 de la Côte-Vertu Boulevard

, Saint-Laurent, Quebec

Saint-Laurent

Quebec

98,309 sq. ft.

Rent
3333 du Carrefour Street

, Quebec, Quebec

Quebec

Quebec

62,000 sq. ft.

Rent
3400 Jean-Béraud Avenue

, Laval, Quebec

Laval

Quebec

156,270 sq. ft.

Rent
4 Place Laval

, Laval, Quebec

Laval

Quebec

140,237 sq. ft.

Rent
400 Armand-Frappier Boulevard

, Laval, Quebec

Laval

Quebec

50,148 sq. ft.

Rent
420 Armand-Frappier Boulevard

, Laval, Quebec

Laval

Quebec

50,688 sq. ft.

Rent
440 Armand-Frappier Boulevard

, Laval, Quebec

Laval

Quebec

48,603 sq. ft.

Rent
455 du Marais Street

, Quebec, Quebec

Quebec

Quebec

61,883 sq. ft.

Rent
480 de la Cité Boulevard

, Gatineau, Quebec

Gatineau

Quebec

45,000 sq. ft.

Rent
5 Place Laval

, Laval, Quebec

Laval

Quebec

321,136 sq. ft.

Rent
5 de la Place-du-Commerce Street

, Brossard, Quebec

Brossard

Quebec

19,451 sq. ft.

Rent
5055 Wilfrid-Hamel Boulevard West

, Quebec, Quebec

Quebec

Quebec

23,011 sq. ft.

Rent
5073 to 5079 Wilfrid-Hamel Boulevard

, Quebec, Quebec

Quebec

Quebec

30,002 sq. ft.

Rent
655 Promenade Du Centropolis

, Laval, Quebec

Laval

Quebec

55,974 sq. ft.

Rent
7400 des Galeries-d'Anjou Boulevard

, Montreal, Quebec

Montreal

Quebec

116,308 sq. ft.

Rent
7450 des Galeries-d'Anjou Boulevard

, Montreal, Quebec

Montreal

Quebec

64,475 sq. ft.

Rent
8 de la Place-du-Commerce Street

, Brossard, Quebec

Brossard

Quebec

30,603 sq. ft.

Rent
9 de la Place-du-Commerce Street

, Brossard, Quebec

Brossard

Quebec

50,600 sq. ft.

Rent
975 Saint-Joseph Boulevard

, Gatineau, Quebec

Gatineau

Quebec

193,195 sq. ft.

Rent
979 de Bourgogne Avenue

, Quebec, Quebec

Quebec

Quebec

67,149 sq. ft.

Rent
9900 Cavendish Boulevard

, Montreal, Quebec

Montreal

Quebec

83,000 sq. ft.

Rent