Launch of Central Station's New Website
The Central Station Complex launched its new website today and revealed its new signature and brand identity. The website will serve to promote this Cominar property as well as the overall offer in terms of transportation, food and other services. The Halles de la Gare's shops and restaurants and the Station's many transportation options (long-distance or commuter train, Metro and bus) will be promoted to facilitate customers' daily activities.
Discover the brand new website here.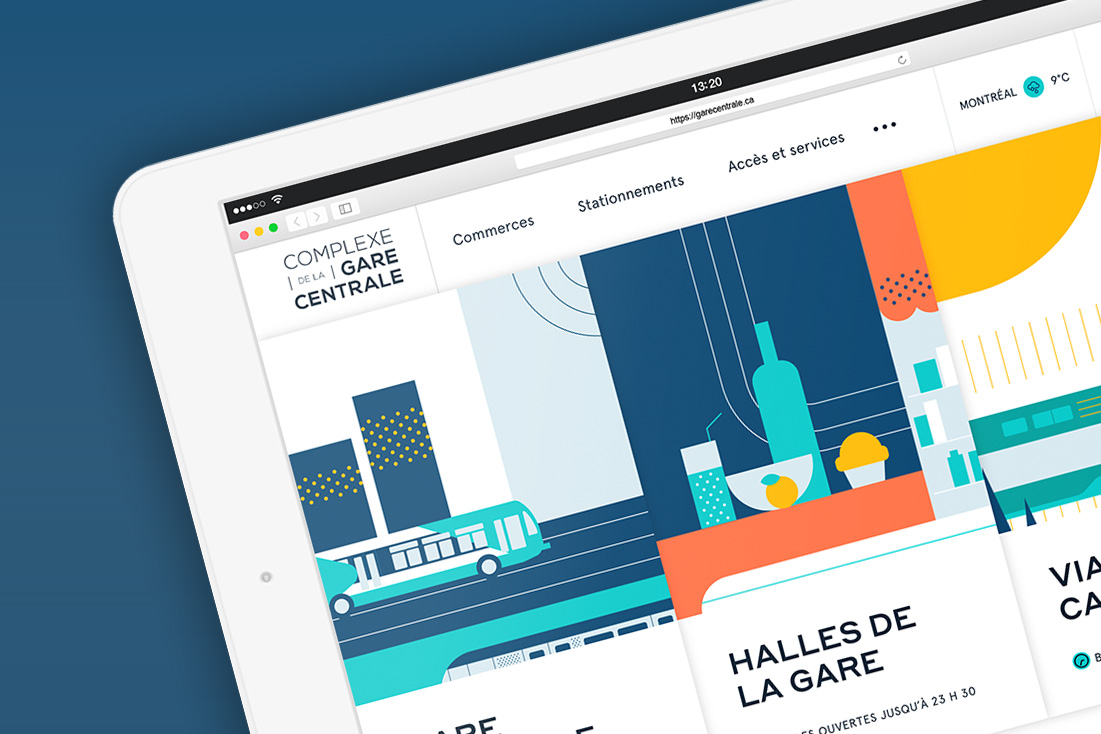 Back to news